Featuring game information, developer bios and other essential details.  Download PDF.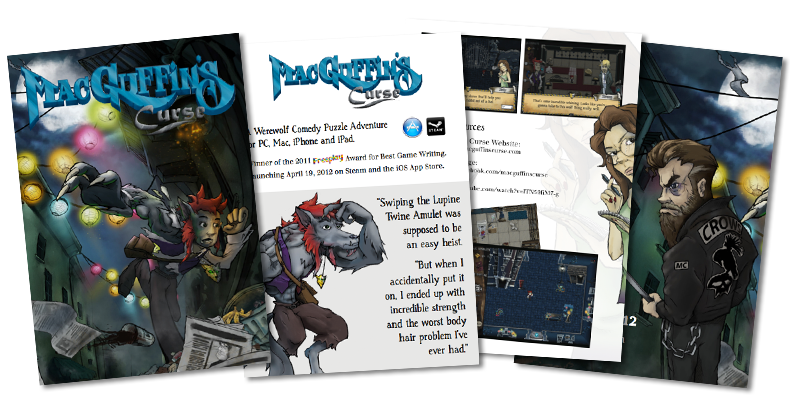 Complete Press Kit
For access to review copies, print-friendly high-resolution screens, art assets and uncompressed trailer downloads, please contact Andrew at andrew@brawsome.com.au
Interviews & Enquiries
We love the opportunity to discuss this two-year labour of love.  All media outlets, large or small, are welcome and encourage to contact us via andrew@brawsome.com.au
For enquiries about MacGuffin's Curse on the iPhone and iPad platforms, you can also get in touch with our iOS publisher,
Ayopa Games
.