Buy or Gift for PC & Mac – DRM Free
By purchasing MacGuffin's Curse through us, you're helping a tiny development team recoup a massive investment and risk.  You have our sincerest gratitude.
Brawsome has partnered with the people behind the hugely successful Humble Indie Bundle to offer you MacGuffin's Curse using the same quick and secure payment system.  One quick purchase will get you: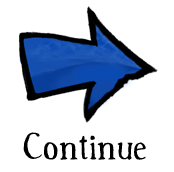 The direct download of a DRM free version for PC and/or Mac.
A unique key to play on Steam (PC, Mac)
The warm, fuzzy feeling of supporting the developer.
Already own a copy?  You can also gift the game to family or friends!  Continue.
Alternative Download Links
You can also download MacGuffin's Curse through Steam (PC & Mac), iOS App Store (iPad, iPhone) and the Mac App Store.
Play the Demo
Learn More about MacGuffin's Curse