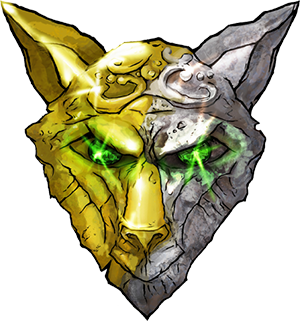 In the wee hours of this morning, Ben and Alastair put the icing on the new MacGuffin's Curse Official website, which is the culmination of this long labour of love.
Not only that, but we let a new trailer drop this morning, which started life as a joke at GDC. I remember Alastair framing the air with his hands, describing how we could play up the fact that Ben got some feedback from Double Fine's Tim Schafer on some of his writing, and subsequently a little of that feedback went into the game in the form of one line of dialogue. A small thing, really, which is why we hope the trailer can be seen with the necessary good humour.
Also mentioned in the trailer is the wonderfully zen Dave Grossman, whose feedback I have greatly valued ever since Jolly Rover, and who surprised us by getting pretty darn far in MacGuffin's Curse. Of course, we couldn't mention Dave and Tim without mentioning Ron, who has, probably wisely, avoided our pestering emails to date. We'll keep trying Ron, you know we love you =0).
As I write this, MacGuffin's Curse has released in the App and Mac App stores in Australia, so if you're on the early side of the dateline, you can grab them now. Our Steam version launches in less than a day.
Oh and if you'd like to see more of Alastair's considerable talents, please head over to Rubber Chicken Audio.