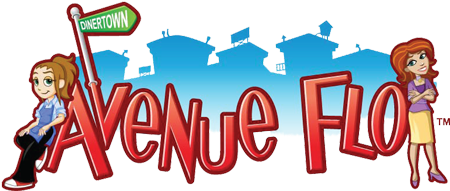 Mysterious events are threatening DinerTown's biggest wedding in history. As Flo, you will explore the town, interacting with neighbors that help you solve puzzles, collect missing items, and complete activities to set things right. Can you help Quinn save the wedding?
Over 40 scenes to explore

All characters fully voiced

20 in-scene puzzles or mini games
After the completion of Emerald City Confidential, Brawsome was lucky enough to jump straight into development of Avenue Flo. Working directly for PlayFirst as a pseudo-internal developer, Brawsome provided all programming services on the project, putting together and managing a small team of programmers to get the game done in the short timeline.
no images were found
FAQ
Q. Is this a casual game or an adventure game?
This is definitely a casual game, with adventure game elements. It's like an adventure game for beginners.
Q. As a hard core adventure gamer, am I going to find this too game easy?
You'll get through it pretty quickly. But just because it's easy, doesn't mean you won't enjoy it.
Q. As a casual gamer, am I going to find this game too challenging?
PlayFirst know casual gamers, each game is thoroughly user tested for maximum usability. As a casual gamer, you're going to be fine.
Q. How long does it take to complete the game?
You're probably looking at around 4-8 hours of gameplay here, with additional replayability trying to beat your best scores in activity mode
Q. As a parent, would this game be suitable for my children?
This game is suitable for everyone. Even if some of the dialog is more adult focused a helpful todo list and map system will make sure they're never lost.
Q. I love Diner Dash, will I like this?
That depends, if you revel in the fast paced action of a time management game, you might find this a bit slow. However, if you love the world and characters of DinerTown then you're sure to love this.