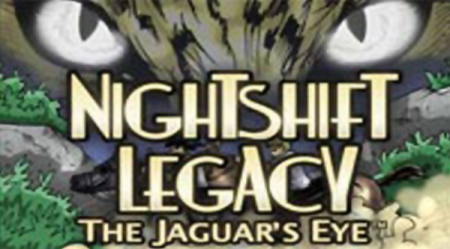 Nightshift Legacy – The Jaguar's Eye, is the second game in the Nightshift series from
Black Hammer Productions
.  Nightshift Legacy is a hidden object game, with several mini-games, that take you from the jungles of Guatemala to the streets of Moscow, from present day back to the history of the Spanish Civil War.
6 full chapters with 7 or more levels each

20+ search locations from around the globe
Brawsome was contracted to perform coding on a sequence puzzle mini-game which "turned out to be very reliable and versatile, and because of that, [BHP added] some additional sequence puzzles into the game".
no images were found