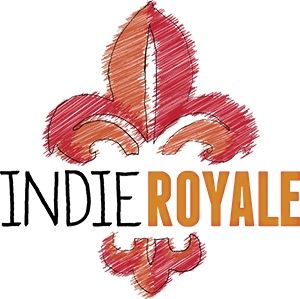 Even now, nearly two years after release, I'm so happy to still be able to announce new things for Jolly Rover. First and foremost, is it's in the latest Indie Royale Bundle (PC/Mac), which is St Patrick's Day themed. I can't exactly explain how Jolly Rover fits into this, maybe it's the green pants?! I was fortunate enough to chat with Simon Carless about it at GDC, and it turns out he's a big fan of adventure games, which is why you might see a skew towards adventure on the Indie Royale Bundles. No problems there! With Double Fine securing over $3.3M for their next game the future of adventure looks bright!
By the way, the bundle will be on sale for 5 days only, it's a great chance to check out some of the other awesome games in the bundle you might not have heard of. I particularly like the look of DLC Quest.
Also of importance, is that this is the first legit DRM Free version of Jolly Rover, and after the bundle has finished it will remain on Desura in all it's DRM free glory! Desura currently has an exclusive on the DRM free version, but I will no doubt be getting a DRM free version available here in the near future, probably some time after MacGuffin's Curse launches on April 19.