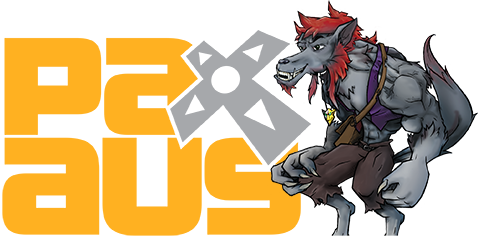 Looks like Ben and I will be going to the inaugural PAX Australia. On account of MacGuffin's Curse being selected to be in the Australian Indie Showcase.
This will be Brawsome's 3rd PAX, 2nd time exhibiting at PAX, and 1st time exhibiting in Australia. It's a little weird, exhibiting so close to home. Normally when going to a conference such as this I have to travel for about 24 hours, instead of say… 1 hour. I'm sure many people coming from overseas are looking forward to PAX Australia, I'm looking forward to hearing how they find the trip over. 24 hours of travel is… well, 24 hours of travel. If you're coming from overseas, make sure you give yourself a few days to recover!
I'm personally hoping to bump into Ron Gilbert, and Mike or Jerry. I wonder who they get excited about bumping into? I love chatting with the indie developers at these things too, and they're always a favorite with the crowds. You'd be well advised to make time to check out the indie booths and talk to the cool devs there. Of all the games conferences/festivals you can go to, indies seem to have the best run at PAX.
If you're coming by the booth, we'll have "Macca G" (Australian for "MacGuffin's Curse", probably) on display, and likely be throwing out free copies of the game at random. Anything else you'd like to see while we're there? Buttons? Magnets? T-shirts? Red mutton chops? Would YOU buy merch with a werewolf on it? Maybe a pirate dog? Let me know, I'd be very interested to find out!