In less than 48 hours Ben and I will be on a plane to GDC! Which bugs me because I can't work on MacGuffin and no-one will do my job while I'm away – wah! But I SUPPOSE GDC is important too.
It's shaping up to be another one of those big GDC's too, check out our calendar: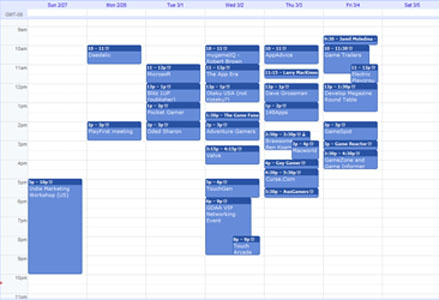 This will be my 3rd GDC, and will be as packed as the rest for certain, one day I promise myself I'll just go to GDC to go to the awesome talks and have fun at the parties, but that's for a time when… gee, I dunno… Anyway it's going to be big!
I've been working on a neat conversation system in Unity that will allow us to do some very cool things with your standard 2D portrait-based conversation system common to many of your favourite RPG's. Also a nice string system that allows us to edit all conversations in Excel rather than some horrible XML data file, should make localisation a snap too!
And now for what you've all come here for… cool new art! We've been getting a TON of very cool art in this week, and some AWESOME music tracks. You'll have to wait for the music tracks, but let's see about art. Oh! Check this guy out!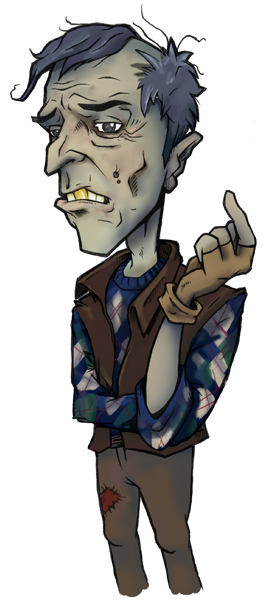 So who is this unsavoury character, and what is his relationship to Lucas? Watch this space closely to find out more!