I find myself in the calm before the storm. Having set some time aside for the inevitable fires that flare up when nearing a game's release. While some fires have indeed been fought, I found myself staring at a perpexingly complete TODO list, which lead to the rare problem of having a moment to spare.
The moment was quickly forgotten as my brain rapidly unpacked tasks from the mental box that says "break in case of moment to spare", and I set about some long overdue housekeeping tasks I had been putting off. Such as updating Brawsome's About page to mention that Brawsome is not currently working on MacGuffin's Curse, which shipped nearly 10 years ago.
Then an idea fell out that had been sorted in to the category of "Yeah right! I won't have time for that before release!", which was to prepare an Original Soundtrack (or OST, for the cool kids) for Warp Frontier. Thomas Regin composed some wonderful tracks for the game which were inspired by The Expanse, The Dig and The Terminator, for the sense of an 80's sci-fi movie that doesn't quite fit into any particular subgenre.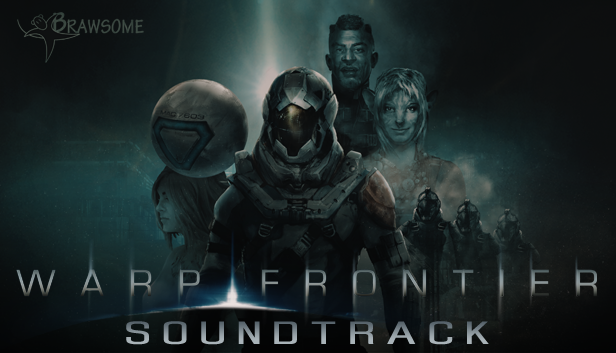 That soundtrack now has its own page on Steam, and will be finding its way to GOG also.
As an added bonus, I spent some time investigating how to get it onto streaming servces like Spotify, and landed on a distribution service called DistroKid, which will now be distributing not only the Warp Frontier OST, but the MacGuffin's Curse OST as well. I'm not expecting to make money from it, but that's not to say I'd slap a check out of their hands it if came this way.