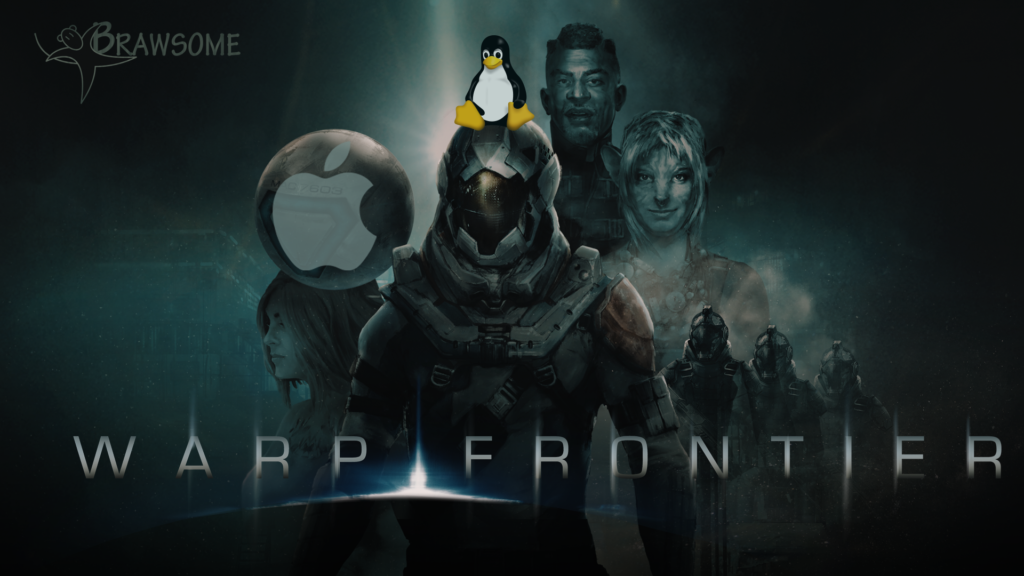 The Warp Frontier Linux and Mac versions now exist, and the process was mostly smooth! I plan on releasing them on Steam and GOG on November 16th, 2021. The reason they are coming behind the PC version is because updates take time, and only releasing on a limited set of platforms meant maximising time spent on iterating in the lead up to the game's release. Most of the core team had finished with the game around May, so I've been back to being a one man band for the last five months.
If you currently own a copy of Warp Frontier on Steam or GOG you can try out the Linux and Mac versions right now! They're in a branch protected by the password massivekrill.
What's this about branches? Are we talking about trees now? Well, kinda, here's a way to access it.
Steam
1. Navigate to the Properties of Warp Frontier in your library.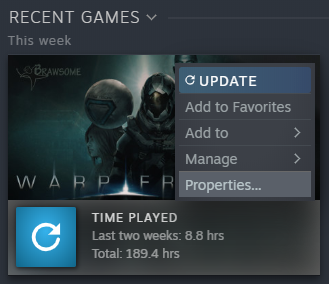 2. Go to the BETAS section and enter the password massivekrill.

3. alphatest – Platform Testing should be the selected branch. Select it if not. You can always select None to return to the main branch.

GOG
1. Navigate to the Configure options for Warp Frontier.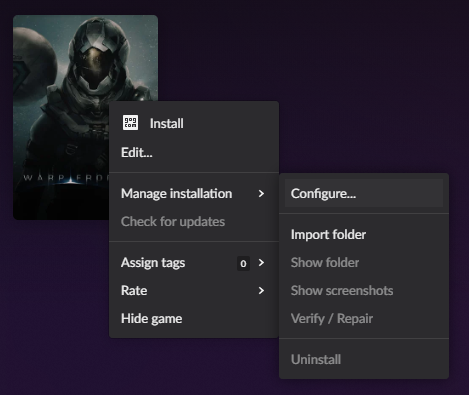 2. Select Beta channels and Change private channel password.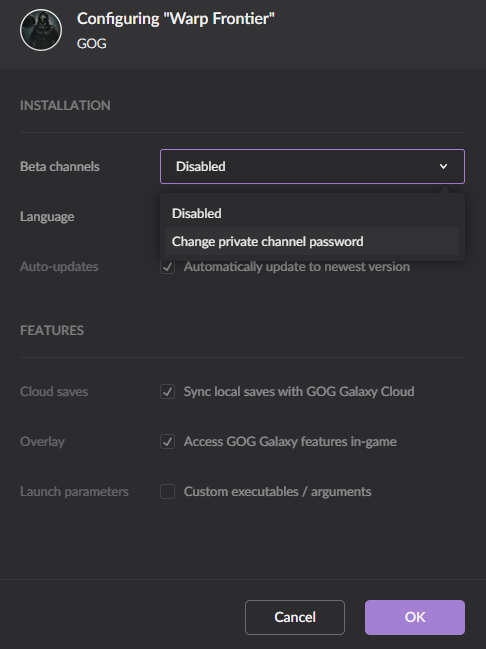 3. Enter the password massivekrill.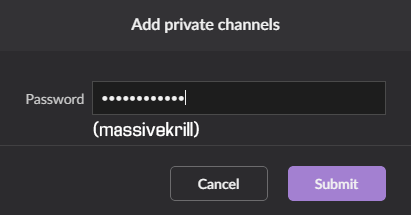 4. Platform Testing should now be selected in the Beta channels. You can always select Disabled to return to the main branch. Note that this will not work on Windows, because the branches are only on Mac and Linux. There is no GOG Galaxy client for Linux yet, so I'm not sure how you'd go about getting the beta build via GOG for Linux.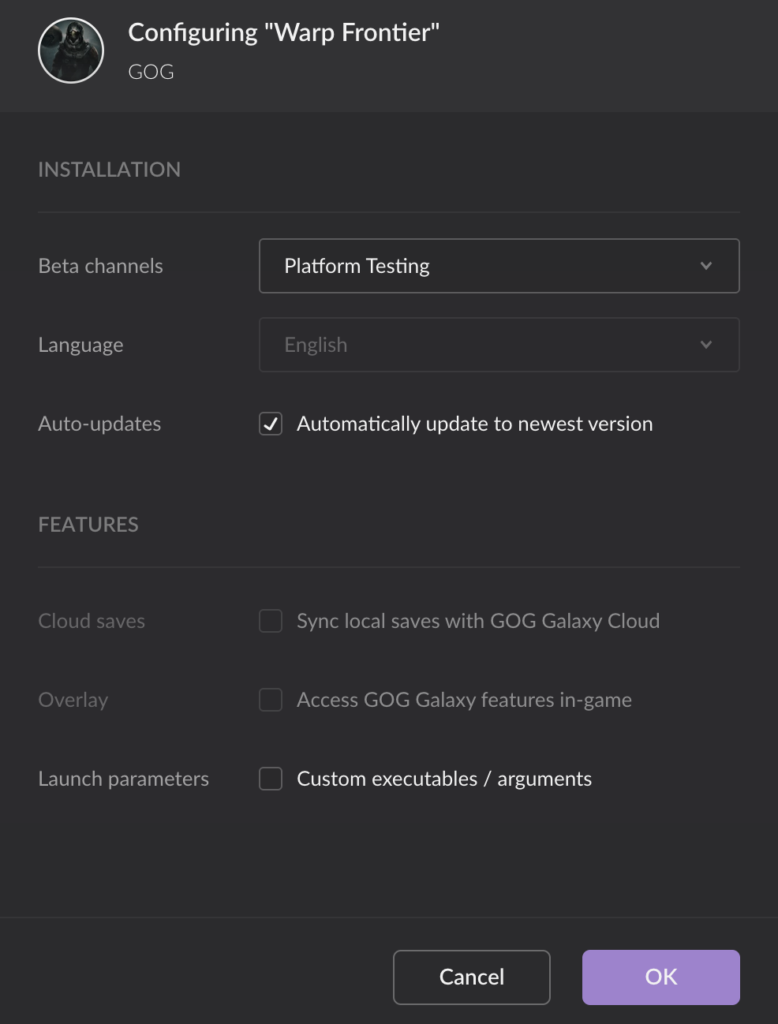 If you discover any issues please reach out via contact at brawsome dot com dot au. I am trying to determine the lowest spec machine this runs on. If you think you've got the lowest spec it runs on, please let me know!